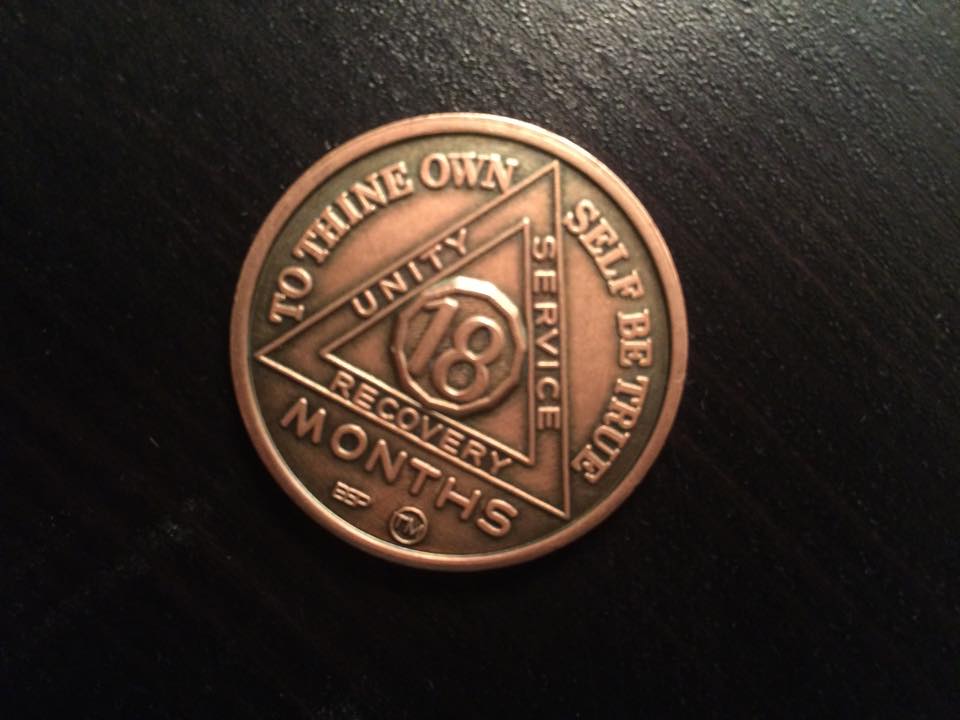 Everyone deserves love. Music is my form of giving love. It's really the only way we can truly understand each other when words can't express emotion.
People ask me why I busk. I can't say I do it for the money. I do it to feel a sense of connection with the world. I really can't stress how important it is to give without fear. Get to know the strangers around you. They aren't really strangers at all.
Tonight I was playing on the promenade and a young man about my age sat and listened for a while. When I stopped for a break, he threw some money in my case but I noticed that he was crying a bit. He pulled out this AA coin and told me he wanted me to keep it because he wasn't coming back tomorrow.
I felt like something was wrong. I'm not going to go into details but I spent the last hour hugging him and convincing him not to take his life. He said he had a relapse, and the military left him with nothing to live for. I really hope he's going to be ok.
It just pains me to see people feeling so alone. No one should ever feel like that.